Ever wonder what people talk or think about your business, your product and your brand online? Sentiment analysis in social media can do the trick for you.
Take a look at the Instagram posts, Facebook posts, and tweets that tag about your brand, products or services, and you will know whether your brand is giving a positive and negative image.
Business owners tend to get panic and worried when they find out the messages from 1 and 2 customers appear negative.
But, look, these messages could be notes for improvement rather than your business team hiring mystery shoppers to experience the real user journey, you have all these comments and feedback for free.
We used to think our customers are just data points and tend to overlook their emotions.
Now, with the booming social media technology and the significant amount of time your customers spend on social media, their purchasing behavior is driven by reviews, comments, share about a product.
Thus, sentiment analysis can help analyze these components for you. Let's dive into the definition of sentiment analysis below.
What is the Sentiment Analysis?
Sentiment analysis is the process of identifying information in text and classifying them in different tones: positive, negative and neutral. The retrieved information is mainly about your consumer's perception of your product, brand or service.
Sentiment analysis is also often referred to as opinion mining. The crucial importance of using sentiment analysis is that it allows you to find out how your consumers exactly feel towards your brand.
Before the digital age, companies would analyze sentiment through traditional means.
If you ran a business then, you would try to see if you're mentioned in the local newspaper, or if there were third parties giving you a review on a magazine.
However, in the digital age, more communication mediums exist and are being still growing in numbers. The popular mediums now are social media.
As such, social media sentiment analysis is a rather modern skill that companies need to learn to pick up.
Let's have a look at it below.
Sentiment Analysis on Social Media
Social Media Sentiment Analysis is the end-to-end process of retrieving key information on how the customers perceive a product, branding by analyzing their social media posts.
The application of sentiment analysis in social media is broadly utilized in businesses across the world. This is because the ability of this powerful tool to retrieve social data is something that most businesses take advantage of to understand your consumers' attitudes and reactions to your products or services.
Social media sentiment analysis allows you to evaluate the sentiment that circulates within your brand as a whole entity or measure the sentiment produced by a specific social media campaign.
A proper social media sentiment analysis categorizes the social mentions into relevant categories and uses deep algorithms to analyze the texts posted online. Take social media sentiment analysis as a sub-category of social listening.
Let's take a look at the definition of social listening below.
Definition of Social Listening
Social listening is the act of tracking your brand presence in social media platforms for any feedback or direct mention of your brands, target keywords, competitors and industry while performing analysis on those insights and use them for strategic marketing planning.
Social listening goes beyond @mentions, comments, or other notifications that you get from your company's social media accounts including the social media platforms that you use as a whole.
Using social listening, you can also perform better reputation management and improve your customer's experience altogether when you respond to their conversations about your brand on social media.
By understanding why, where and how these conversations are happening, you're able to decide better marketing decisions for your brand and keeping up with the latest trends happening within your industry.
For more information on social listening, you can have a read at an article here.
Now that you've gotten a brief understanding of the basics of sentiment analysis in social media, let's find out how sentiment analysis is applied in social media.
How to Use Sentiment Analysis in Social Media?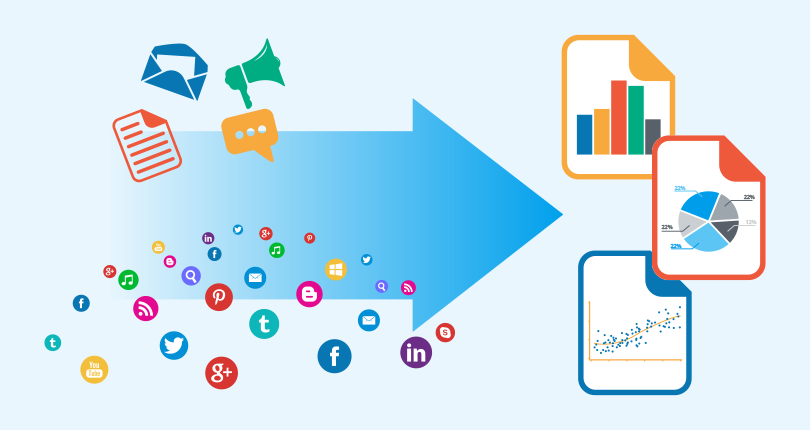 1. Set Your Priorities on Your Social Media Engagement
One of the ways that you can do to best use sentiment analysis in social media is by setting your priorities on your social media engagement. Your sentiment analysis evaluation will only be meaningful when you're able to do it on a comprehensive scale.
So, when you log in to your company's social media accounts, you'd want to make sure you're engaging with the most important mentions first. The analysis should be done across every social platform that your company uses such as Instagram, Twitter, Facebook, Quora, LinkedIn, etc.
There are plenty of tools that can help you evaluate how much impact your social media campaign has made on your consumers' sentiment towards your brand.
You'd hope that there'd be no fires to put out, but you should always be prepared for it and be sure to respond to any of your unsatisfied customers as fast as possible.
So, using the existing social listening tools, you can refine the social mentions by sentiment as this will help you deal with the negative sentiments quickly.
For instance, in Mention, this tool allows you to set a filter on your unread mentions stream for any alert. This will be helpful for you when you have to:
Be prepared for potential PR or social media crises
Provide support for your unhappy customers that need assistance
Response to negative feedback from third parties.
Other than being useful for new mentions, the Mention tool also allows you to browse mentions, classifying by sentiment that can help you narrow down your search to what you're looking for.
2. Evaluate Your Brand's Reputation
Now that you've known how you filter your mentions by sentiment but what about your brand's reputation?
The use of sentiment analysis in social media provides you the convenience to gather information on sentiment trends and patterns over time and you can use them to get an overview of your brand's reputation.
You can evaluate your brand's reputation by analyzing the reports on your social media sentiment that will show how positively or negatively your brand is perceived by your consumers on social platforms, based on the tone of mentions.
For example, in Sproutsocial, its social sentiment report not only shows the positive, negative or neutral mentions for a certain period of time but also monitors how those mentions have been progressing. In other words, you can measure your brand's perception whether it is improving or not from time-to-time.
Another purpose of using sentiment reporting is to evaluate the engagement to your campaigns, launches or events. By using the evaluation from these social activities, you can use them to add context to your social media mentions.
3. Prepare and Assist With Potential Crises
No one ever asks for crises in businesses but it's vital to always be prepared for it. Be sure to cooperate with your company's PR or corporate communications team to mitigate any sticky situation before it turns into a major crisis.
Take a great example from Johnson & Johnson. When it was found out that their baby powder could be containing trace amounts of asbestos in it, the company quickly sprung into action. In conjunction with the incident, they created a webpage as well as a Twitter thread approaching the concerns of their consumers rightfully had about their product.
So, having proper control of the crises using social media sentiment analysis will help you perform better in your company brand's reputation management while determining a strategic plan to deal with future critical situations.
4. Do A Competitive Research
Just when you thought of knowing how your consumers feel about your brand, you should also consider knowing how they feel about your competitors as well. This can be known when people run through recommendations or multiple brands being tagged side-by-side.
This is where sentiment analysis plays its part. Through social media sentiment analysis, other than being a handy tool for competitor analysis, finding out what your customers love, obsess over, and couldn't have enough of – as well as the negative sentiments – is crucial when referred to your competing brands.
Similarly to your brand, you can also use sentiment analysis as a measurement to track your competitor's reputation from their overall social campaigns, announcements, or events.
5. Adding Context To Share of Voice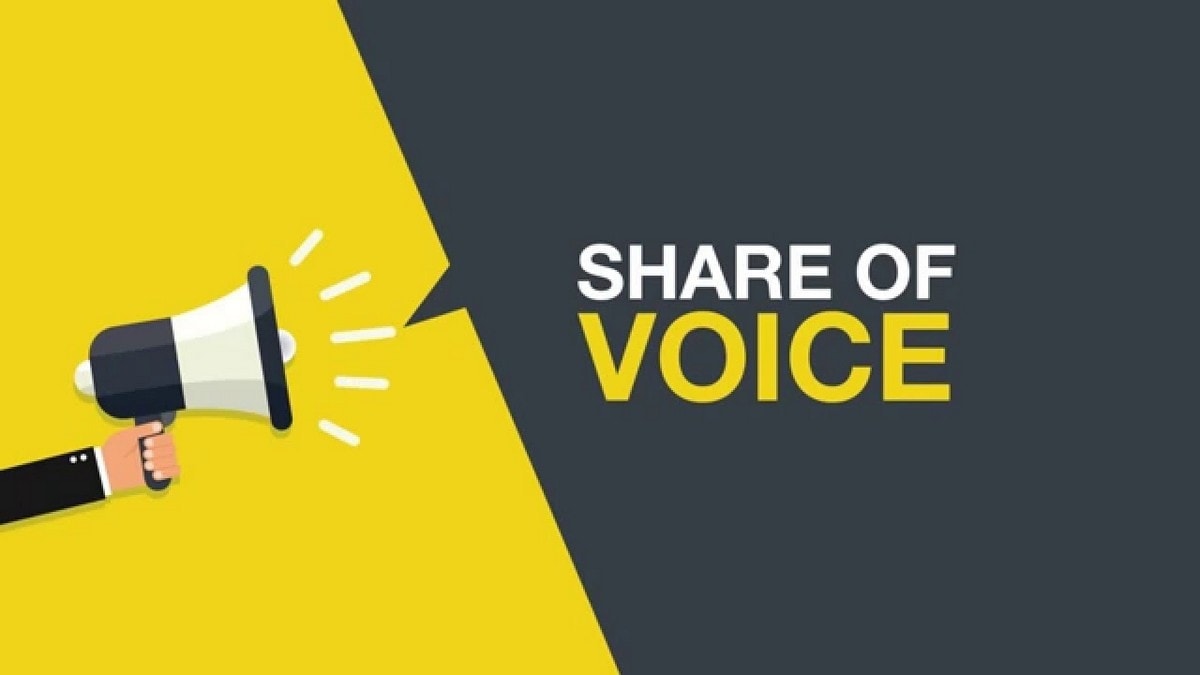 Share of voice (SOV) is one of the methods that you can use to benchmark your company against your competitors. It serves as a gauge for your brand awareness and visibility and how much are you dominating the conversion within your industry.
So, the higher the market share you hold, the more prominent the popularity and authority you likely have among users and prospective customers. However, these metrics don't always deliver the full picture of your brand.
For instance, say you have the majority share of voice in your industry. But later you discovered that most of your conversion is actually negative. Pretty sure you don't want your share of voice is mostly negative, right?
Consequently, when you're looking at the share of voice in your social media competitive analysis, be sure to look out for the sentiment over time as well.
The sentiment over time adds higher context to your share of voice metrics while comparing and contrasting the sentiment analysis of your competitor's social mentions. You're also able to analyze how your consumers perceive your brand in comparison to the competing brands throughout your marketing efforts and campaigns.
At the end of the day, the utilization of how sentiment analysis is applied in social media is evidently handy to get the gist of what your consumers feel about your products or services.
With that being said, the next section will explain the importance of sentiment analysis in social media that you can take note of for your company's advantage.
The Importance of Social Media Sentiment Analysis
Understanding the emotion behind a post or a review can help your business manage your customers more effectively. If your marketing and brand team know what kind of words and pictures can connect your customers, you can spend less to achieve the same attribution rate.
1. Gives Insights About Your Target Audience
Generally, marketers hugely benefit when they're able to obtain as many insights about their target audience as they can. Having a strong understanding of your audience's perceptions about your post can help you plan your future marketing campaigns and content strategically and efficiently.
For example, when Body Shop introduces its product, it has come out with the concept of "Forever Against Animal Testing".
The campaign was in conjunction with the interviews conducted on customers across 6 different countries worldwide to inquire about the issues that meant most to them. It then turned out that 'against animal testing' was the most popular issue that consumers greatly cared about.
Though it doesn't consist of fancy branding, the idea of delivering a meaningful consumer-conscious message, this has made Body Shop to be favored by many.
2. Informs brand messaging
We believe you want your customers to know your true brand value. But how? A Chinese proverb has a saying, "know your competitors before you go to war". Well, in this case, not knowing your competitor strategies and your own unique competitive advantages will bring you nowhere.
For example, Starbucks, what makes their coffee differ from the normal ones we usually have at a mamak for instance?
Most people choose Starbucks for their ambiance as it provides a conducive place for study, business meetings, social gathering and most importantly the social status of a person. So, if you are in the same playing ground like Starbuck, how do you want to play differently?
This is where sentiment analysis comes in. It allows you to identify how your brand differentiates itself from your competitors or learn why your consumers may shift to your competitor's brand and prefer their products over yours.
Thus, this shows that sentiment analysis in social media provides insights on how your audience feels about your competitors especially when they are searching through recommendations and various brands are tagged along side-by-side.
Also, sentiment analysis in social media is extremely helpful in helping you determine powerful keywords that can evoke your customers about your brand.
3. Supports customer service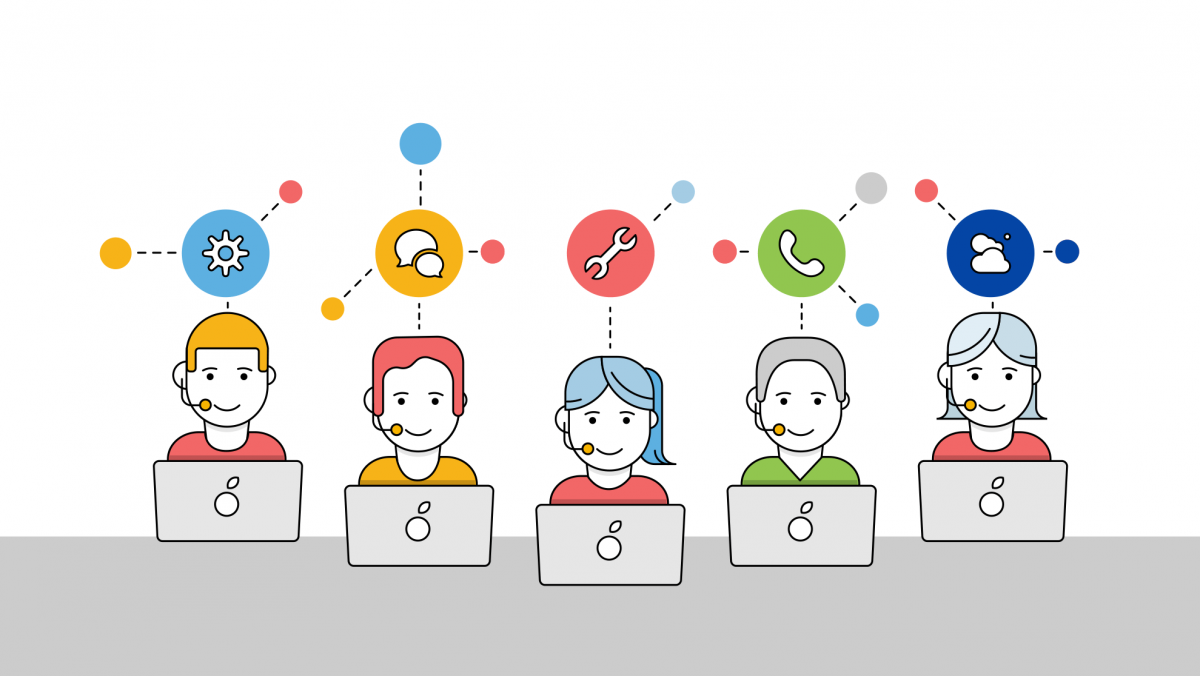 Sentiment analysis helps your customer service and support team to address your customer dissatisfaction. Sometimes, this can also turn into an opportunity to upsell more products.
Take an example from telecommunication providers. Sometimes, some customers may face a slow wifi connection which gives a hint to the local telecommunication team to send their engineers to identify the problems.
So, to mitigate the increased flow of calls, your customer service team can increase the sales force by addressing your customer's concern or release a public statement to address this problem and make customers well informed.
Therefore, this proves that the effectiveness of the relative sentiment analysis from the customers to the call center agents and customer support representatives serve as a helpful metric for your company to measure the overall customers' opinion on your products or services offered.
Final Thoughts
So, it's been proven that by observing your customer's attitudes and opinions about your products, services, or even customer support effectiveness on social media, your brand will be able to identify subtle changes in opinions and adapt quickly to meet the changing needs of your target audience.
Need a tool for a quick view of your company's reputation? Maybe you want to quantify the pattern of news sentiments? Then, take a look at Sentimeter for your sentiment analysis needs.